Learn How to Deal With Water Damage Remediation in West Milford
7/16/2019 (Permalink)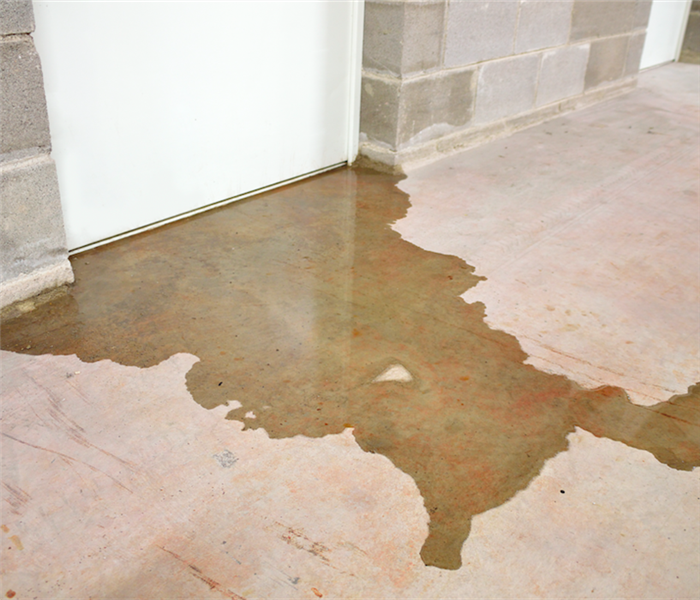 Water damage in your basement can go unnoticed. Don't let the mess accumulate. Contact SERVPRO today for remediation assistance.
The Risk of Microbial Growth during Water Cleanup in West Milford Homes
A clean water spill in your property may seem like a relatively benign issue. However, large quantities of water that come into contact with structure or contents can become contaminated rapidly. Microbes and microbial growth are present in all types of water. The longer water is present in the structure, the greater the likelihood of the water itself becoming contaminated. In terms of your home and contents, more contamination results in the increasingly expensive replacement of materials. Contacting an experienced restoration handler can help to control microbial growth, thereby limiting losses.
Time-frames are crucial for water cleanup duties in West Milford and the surrounding area. Microbes- which include bacteria, fungi, and viruses- multiply in a typical home environment. Conditions for growth of microbes are a food source, ideal temperatures, and moisture. Food sources are abundant in a home environment, including woods, insulation, dirt, and paper. Added to moisture from leaky plumbing or insecure roofing and a clean water emergency can quickly deteriorate into a grey or black water emergency.
Microbial issues get worse as time passes. The first duty for a SERVPRO water damage restoration technician (WRT) is to remove excess moisture through evaporation. We achieve this using extraction equipment for efficiency. Tenement buildings which may have restricted access can be restored using portable extraction units. A larger surface area may benefit from more powerful truck-mounted extractors. Once excess moisture is vacuumed or pumped, out the remaining task for SERVPRO is to remove moisture using rapid air movers.
Rapid air movers establish air circulation at a surface level while using heating elements to raise the surface temperatures and further encourage evaporation. A side-effect of this process is increasing humidity levels, which can lead to ideal conditions for microbial growth. To combat this side-effect, a SERVPRO restorer can control relative humidity using dehumidification. By reducing relative humidity to below 60%, we can control microbial growth and prevent secondary damages, including mold infestations.
Properties with water issues are also at risk of bacteria, fungi, and virus growth. Contact SERVPRO of Wayne at (973) 546-4977 for professional restoration.
Click here to see more about West Milford.