We Are The Fire Damage Restoration Team You Can Trust In Wayne
4/19/2019 (Permalink)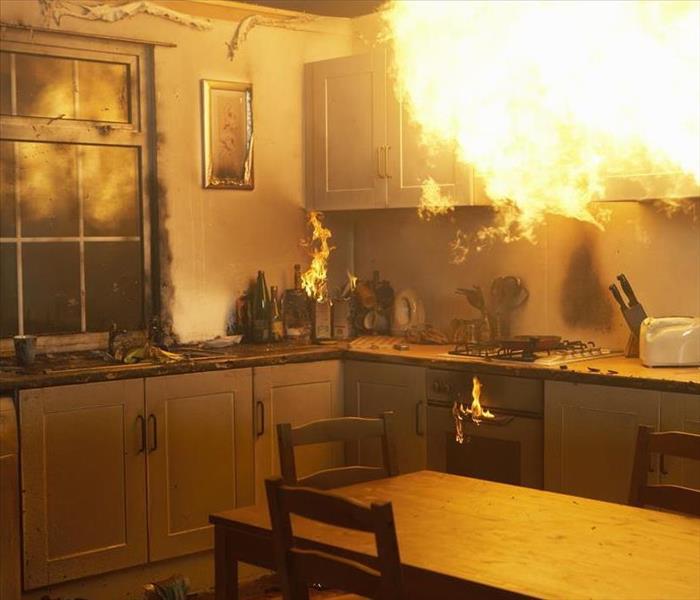 We are here for you 24/7 to offer our experience, expertise and equipment so you can get back to normal living in your home after a fire.
Professional Odor Control for Fire Damage in your Wayne Property
Using a professional restorer is valuable to homeowners because of their ability to neutralize odors rather than just masking them with household air fresheners. Minor property fires can still cause extensive odor issues. This problem is due to smoke traveling beyond the containment area, entering ventilation systems and depositing residues throughout the home. We train our technicians to trace smoke from the source and apply advanced odor control techniques to restore your home.
Odor control services are essential for homeowners that have fire damage in Wayne. Even a small property fire can be a traumatic event, and the smells left behind are an unpleasant reminder. SERVPRO technicians understand how smoke migrates through a property which allows us to find and remediate the source. By tackling the problem at the source, we can be confident that odors do not return once the service is complete.
As a general rule of thumb, odor mitigation is most effective when the deodorant is dispersed in a similar way to the odor. For fires, distribution of odors comes from two sources. The first is through smoke, which can travel on air currents leaving smelly deposits wherever it comes into contact with surfaces. The second is by soots dropping down and being absorbed by fabrics; an issue that can be exacerbated by moisture used in firefighting efforts.
Furnishings and fabrics can often be expensive to replace. SERVPRO use solvent based deodorants that can be sprayed onto surfaces. These are more powerful air fresheners that cover the smell until the odor particles have dispersed enough to be no longer noticeable. We can combine this method with cleaning to ensure no soot and soiling is removed from surfaces.
Once smoke enters a ventilation shaft, cavity or crawlspace it can quickly spread around the home. These are difficult issues to remediate since areas like this are hard to reach. SERVPRO can mobilize thermal foggers. These turn solvents into a vapor which is then distributed throughout the home. The solvents we use in thermal foggers are chemical pairing agents. They bond with odor particles neutralizing them or causing them to sink to the floor where they can be cleaned away after fire damage.
Get rid of stubborn odors after property damage, contact SERVPRO of Wayne at (973) 546-4977.
Click here to find a swimming facility in your area so you can enjoy those hot summer months approaching.