We Have The Experience And Expertise Necessary To Restore Your Wayne Home After A Fire
9/16/2019 (Permalink)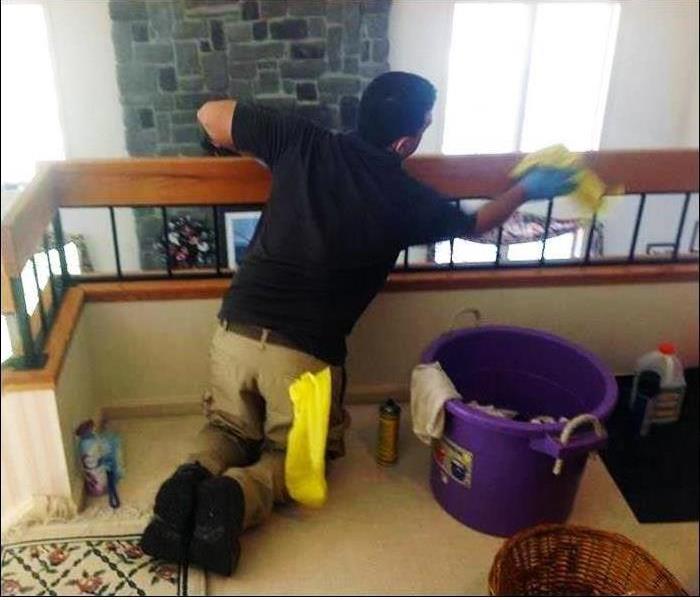 A puff-back occurs when a furnace misfires and pushes smoke throughout the house. Our technicians are trained to detail clean your home.
How Does Soot Affect Your Wayne Home and Its Occupants?
For as typical as the presence of soot might be after a Wayne housefire, there is still a great deal that homeowners do not know about this substance and how it can affect their properties. The better informed you can become about this threat, the more likely you are to appreciate the training and industry-leading equipment available to our professionals. We know the risks of soot exposure and want our potential customers to understand it as well.
We know that our SERVPRO team might not always be the choice that residents make to overcome fire damage in Wayne homes, but we still want to help people get their homes and businesses back to its original condition regardless. Part of what our team does with any recovery effort is to help educate our clients about the work happening and why specific steps are necessary to return your house to a preloss state.
Soot might appear as a black residue on surfaces throughout your home that you should presumably be able to wipe clean with soap and water, but this is seldom the case. There are multiple fire damages that this residue can allow, and the first of these occurs when uninformed residents attempt to clean the substance using conventional approaches. Smearing and staining are common for inadequate cleaning practices.
Because soot particulates are light and powdery in many cases, they can spread to surfaces like ceilings, and attach themselves throughout the ducts of an HVAC system traveling from one affected room to another. Soot particles can often be difficult to see circulating in your home, and when breathed in can lead to health effects to those exposed, including respiratory concerns and other potential problems.
Our SERVPRO professionals also aim to educate our customers and neighbors on the acidity of soot residue. For surfaces that could become coated with the soot that are susceptible to these damaging conditions, like the metal of ductwork, pipes, and other metal materials throughout your house, corrosion can be a costly secondary effect of soot exposure.
No matter if you choose our qualified and trained SERVPRO of Wayne professionals or not, we are here to help you overcome fire effects however you need us. We have years of experience that works to restore properties or provide an expert-level second opinion. Give us a call anytime at (973) 546-4977.
See more about Wayne.