Fire Damage in West Milford? SERVPRO can Lead you Through the Restoration Process
11/12/2019 (Permalink)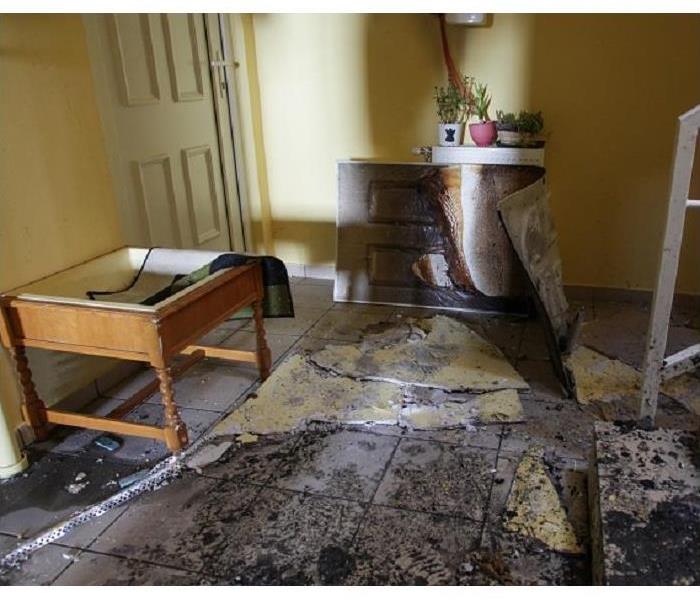 Fire damaged possessions require differing types of cleaning. SERVPRO'S skilled team can determine the best plan for complete restoration.
Assessing Fire Damage in West Milford To Determine the Next Steps
The structure of your West Milford home can take on significant damage during a fire. All of your personal belongings and cherished heirlooms can also suffer from the heat of the flames and smoke penetration. A SERVPRO crew can come in to address your needs for remediation as well as all of the restoration costs involved to get your interior back to normal.
We have a variety of methods that can be used to clean any soiled household items when soot and fire damage in West Milford occurs. Once you call us, we can send a team out to sort through your belongings, placing them into groups. Our team categorizes according to the damage sustained as well as the type of material.
Our technicians separate Items that need wiping down or simple cleaning into one group. These are usually items that may require cleaning with a dry sponge or a gentle cleaning followed by a rinse. Such methods work best on dishes, fine china, and other non-porous materials. Lightly vacuuming cleans items like books, and rugs and carpeting require adequate restoration using soot-battling agents.
For the electronic equipment in your home, our building department can work to identify fire damage caused by soot deposits, heat, smoke, and water from the firefighting process. SERVPRO recommends turning on none of your electronics until they are thoroughly examined to help eliminate the chance of a short that can lead to permanent damage.
We can treat some possessions your home at our facility, which we put into boxes to help protect from breaking during transport and storage. A sheet with detailed inventory for each box is used to ensure all of your items get returned to you after fire damage remediation. This CCIS Contents Claim Inventory Service catalogs non-salvageable items and helps for pack-outs for content cleaning off-site at our facility.
You can count on our trained professionals at SERVPRO of Wayne whenever you need help after suffering a fire loss. Contact us anytime at (973) 546-4977 for all of your fire and water cleanup and restoration needs.
Read more about West Milford.