How Can I Efficiently Dry My Damaged Wayne Café?
7/27/2022 (Permalink)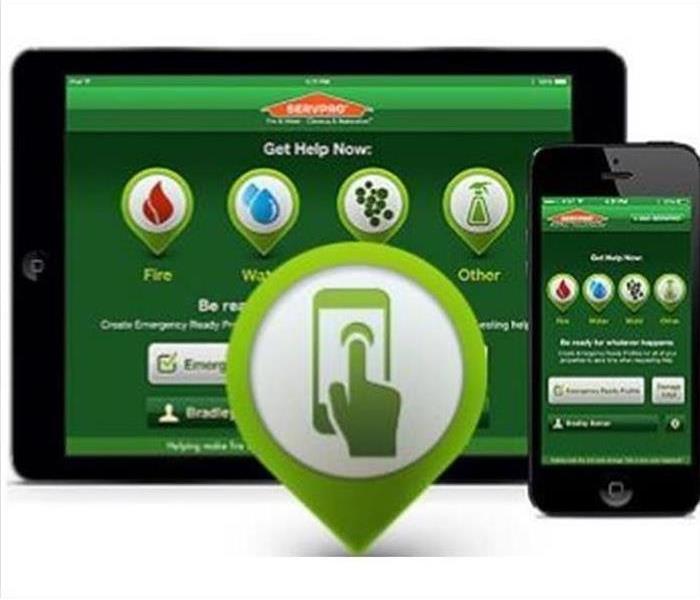 SERVPRO Mitigates and Dries Water Damaging Events to Commercial and Industrial Sites in the Greater Wayne Area. Call about Our ERP Plan!
By manipulating drying elements, we can find the blend of conditions that creates the most efficient drying and recovery for your business.
We provide fast and reliable responses to water losses in Wayne businesses like your cafe. It would help to designate the right professional restoration team to recover the loss quickly. Situations can develop, from a plumbing breach to an overflowing sink in the prep areas or bathrooms. With a 24/7 response to emergencies and pre-stocked trailers full of water restoration tools and equipment, our SERVPRO team can help.
There is a finite amount of time to address water damage in your Wayne cafe before the losses become so widespread and problematic that your doors have to close temporarily. Our objective with our fast response is to set up containment barriers to designate a specific drying zone to more directly manipulate elements of moisture removal and evaporation.
What Factors Are Involved in Efficient Drying Processes?
With the training that our water restoration technicians (WRT) and structural drying (ASD) professionals undergo through the Institute of Inspection, Cleaning and Restoration Certification (IICRC), we have extensive knowledge of the theory of water drying. The science behind manipulating various factors to achieve a more efficient drying objective changes rapidly in every situation. This change means that the balance in this containment area of your business needs to get continually monitored for effectiveness. The three primary areas that affect the drying process are:
Humidity
Temperature
Air Flow
How Can SERVPRO Professionals Regulate Humidity?
Reducing the humidity in the cafe helps in more than just improving the pace of drying in the established zone. A lower moisture content level prevents the warping and distortion of furniture like stools, prevents bloating of fiberboard cabinetry or countertops, and reduces the likelihood of microbial threats. Regulating the moisture content in the drying zone established by our responding technicians involves using several sophisticated tools and equipment:
Desiccant Dehumidifiers
Low-Grain Refrigerant (LGR) Dehumidifiers
Evaporative Drying with Air Movers
Can Varying Temperatures Impact the Drying of Water Damage?
As you might suspect, higher temperatures can help to make evaporation more efficient in the drying areas. Since the point of containment is to allow you to continue functioning in a limited capacity while restoration gets underway, you cannot increase the comfortable operating temperatures of your cafe to suit this need. Instead, our technicians rely on portable electric heaters and other devices to manipulate the surface temperature of target materials and contents in the drying zone.
This drying and noise can happen after closing your doors for the day to limit stress on your patrons. At the same time, specific mitigation steps might be necessary, like extracting standing water to protect the structure and prevent further complications; much of the restoration work your cafe needs can happen after hours.
How Can We Manipulate Airflow to Dry the Café Faster?
Air movement is an essential mechanic for drying up saturated elements, reducing moisture content, and addressing other concerns that could result from water exposure in your business. Even with the efficiency and direct airflow that air movers can provide, they are often a louder addition to the restoration process. Much of the tools to promote drying from surfaces get used when we are not disturbing your customers or business. Some of the popular choices for effectively providing evaporation include:
Air Movers - High-velocity fans in our inventory can isolate specific damaged materials and hit them with a direct and consistent blast of heated air.
Positive Pressure Systems - By making small drill holes behind the baseboard in the damaged room, we can insert hoses to push dry air into structural cavities to prevent unnecessary tear-out.
Containment - Containment is one of the fundamental factors of this drying science, as a smaller work area can help target wet materials and contents more directly.
When Can I Get My Doors Back Open After a Loss?
While our technicians work hard to prevent your cafe's temporary closures, these situations are sometimes unavoidable when the migration of water losses has affected a substantial area. We can work quickly to extract, dry, and restore your business to limit the time that you remain closed to your customer base.
Unexpected water loss incidents can be a threatening presence to your business, but our SERVPRO of Wayne professionals can help. You can call us today at (973) 546-4977 to begin the restoration of the damage to your shop or to set up an Emergency READY Profile Plan (ERP) to be more prepared for disasters in the future.