Debris and Fire Damage Restoration in Wayne – Call SERVPRO
9/30/2021 (Permalink)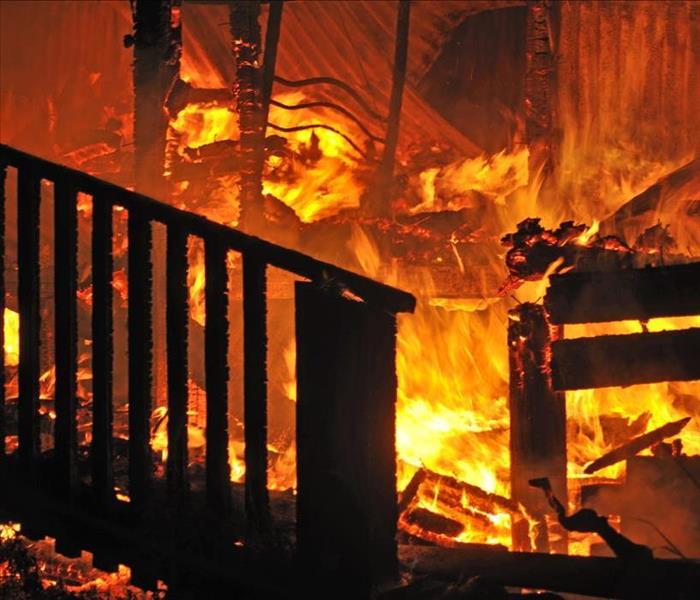 Fire and soot removal is not a DIY project. SERVPRO fire damage restoration technicians have the technology and experience for any size disaster.
Removing Debris and Smoke Residues After a Fire in Wayne – Call SERVPRO
After the fire is extinguished at your home in Wayne, there often is extensive debris, water damage, and smoke residues throughout the premises. While the debris may be contained to the immediate location of the fire, water used to quell the fire has spread to other rooms nearby and below. Smoke particles carried by the home's heating and cooling system and hot air currents caused by the fire may distribute smoke odors to every room.
SERVPRO provides fire damage restoration in Wayne and surrounding areas. We remove debris from the fire, ash, and smoke residues from floors and building materials as well as from your contents. Many hard surface materials, including contents, can be washed, cleaned, and dried. Your cleaned contents are stored in a staging area until the entire home is ready for occupancy.
Many soft surface materials, including fabrics, can also be cleaned; however, we will review our recommendations for cleaning vs. replacing with you and your insurance company to ensure the best solution for your fire damage situation. We attempt to clean everything when possible to remove the odors and soot left over after a fire.
We arrive at your home in less than four hours from your call, assess the damage, confirm that it is safe to enter the house, determine the equipment and resources needed to begin restoring your home after a fire. We also provide emergency board-up and tarpaulin coverage to prevent further damage to the house if required.
SERVPRO provides the following services to our clients:
Fire damage restoration
Water damage restoration
Smoke residue remediation and restoration
Debris removal and house fire clean up
Call SERVPRO of Wayne for fire damage restoration services in Wayne and surrounding areas. We can help 24/7. Call (973) 546-4977.