Professional Water Damage Remediation to Wayne Homes
3/26/2021 (Permalink)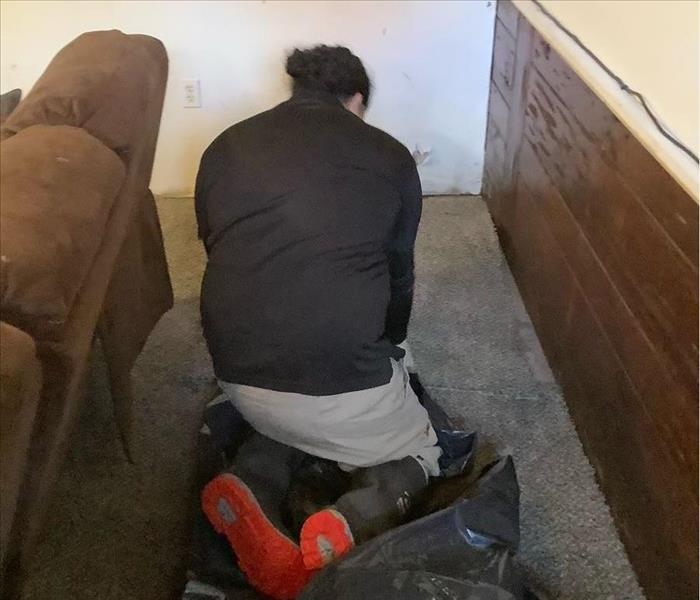 SERVPRO is a GIANT in the water damage restoration business. We are IICRC certified for any size disaster.
Wayne residents trust SERVPRO to provide water damage restoration when there is a problem.
Wayne, NJ, is a town steeped in history. It got its start in 1694 and played an essential role in the War for Independence. At that time, the area was part of Saddle River Township. The Dey Mansion was used as George Washington's headquarters in the summer of 1780 and then again later in the year. The Marquis de Lafayette made his headquarters at the Van Saun House close by. The township is named after "Mad" Anthony Wayne, a Revolutionary War hero.
Wayne Public Library
Even with restrictions in place, there is still a lot happening at the Wayne Public Library. There are always virtual events going on, such as The Leonieke Jazz Trio. You can even join in a book club discussion via Zoom. They also offer online tutoring, homework help, and kid's activities.
Famous People
Wayne is home to many well-known personalities, including:
• Dan Ackroyd - actor
• Cecille B. Demille – producer, film director
• Ryan Neill – football player
• Jessielyn Palumbo – Miss New Jersey
• Queen Latifah – singer, actress
• Louise Currie Wilmot – Navy Rear Admiral
Double Ai
If you enjoy Asian food, this is an excellent restaurant. Their fried rice is fantastic. They serve delicious meals that go beyond what you would typically expect from a Chinese restaurant. You might want to give their filet mignon and shrimp with mixed vegetables a try. It melts in your mouth! The prices are reasonable, and the staff is very friendly. When weather permits, they have outdoor dining on the patio, which is very nice.
Dey Mansion
Once known as the Bloomsburg Manor, this Georgian-style home sits on 377 acres in Preakness Valley Park. The home, which originally sat on 600 acres, was built by Colonel Theunis Dey sometime in the 1770s. It is now a museum and living history site and can be visited year-round. Theunis was a colonel in the militia during the Revolutionary War and had met Washington previously. This led him to offer his home to Washington for his headquarters in 1780. The mansion played a unique role in the war. Peak events included:
• 4 rooms were used as military war rooms by Alexander Hamilton, Tench Tilghman, James McHenry, and Robert H. Harrison.
• Visitors during that time include the Marquis de Lafayette, Major General Lord Stirling, General Anthony Wayne, and Benedict Arnold.
• While there, in July of 1780, Washington wrote over 946 pieces of correspondence and commissioned Arnold to West Point.
When you tour the mansion today, you can see the main building, a spring house, plantation house, and forge.
SERVPRO Provides Water Mitigation to Wayne Residences
Something as simple as burst pipes can lead to significant flooding and the need for water damage clean-up. A water intrusion like this requires immediate attention to prevent secondary damage from occurring. SERVPRO provides water removal services that use:
• Water extraction tools such as submersible pumps and truck-mounted pumps
• Moisture meters and probes to determine hidden moisture and moisture levels
• Industrial-strength air movers and dehumidifiers for effective drying
• Controlled demolition if necessary, to enhance the drying of structural elements
SERVPRO of Wayne is your water damage remediation expert. For help with any type of in-home flooding, contact us at (973) 546-4977. We're Faster To Any Size Disaster.